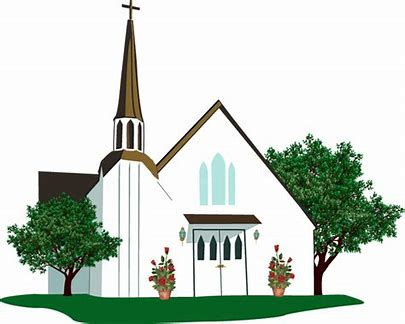 Writing about the seven churches in Revelation that God admonished for their behavior is also meant to serve as an example of what Gpd expects out of the churches today.
The Seven Churches of Revelation are …
(https://biblestudyministry.com)
(1) Ephesus (Revelation 2:1-7) – the church that had forsaken its first love (2:4).
(2) Smyrna (Revelation 2:8-11) – the church that would suffer persecution (2:10).
(3) Pergamum (Revelation 2:12-17) – the church that needed to repent (2:16).
(4) Thyatira (Revelation 2:18-29) – the church that had a false prophetess (2:20).
(5) Sardis (Revelation 3:1-6) – the church that had fallen asleep (3:2).
(6) Philadelphia (Revelation 3:7-13) – the church that had endured patiently (3:10).
(7) Laodicea (Revelation 3:14-22) – the church with the lukewarm faith (3:16).
Too many times, well-meaning Pastors of churches inadvertenly lead people to believe that everything will be "hunky-dory" if they will only commit themselves to God and attend the church.
They fail to warn them that there are "tares" in the church, sent by Satan, to cause chaos and discourage a member to continue in their walk of faith.
Matthew 13:24-30 (https://www.bibletools.org)
This parable exposes the problem of evil intermingled with good within congregations, just as the same mix confronts nations, communities, and homes. No matter how society tries to legislate or separate out lawbreakers from the rest of society, the seeds of sin and crime find a place to grow. God's church is similarly affected by Satan's constant attacks. The genuine and the counterfeit wheat are always together in the church.
The examples of the seven churches spoken about in Revelation are a warning to the Pastors, leaders of the church, and the members to run churches according to God's will or they will pay a price. When churches do not heed this warning, a church loses members, and sometimes even go so far as to split into two fractions. I'm sure this makes God very unhappy! God wants churches to operate in a peaceful manner in a spirit of love.