SURVIVING THE STORMS OF LIFE. I have written this article to hopefully encourage Christians to hang in there while going through difficult periods in life.
After surviving many earth-shattering storms in my life, ONE of them was when my first husband and I were diagnosed with cancer, and he died of colon cancer in 2002. At the time, I was struggling to overcome pancreatic cancer. Both of us had undergone open heart surgery, but was no longer considered terminal due to cardiac disease. However, we were both living with a death sentence due to having cancer.
It was an extremely dark time in our lives. We would sit on our back porch and discuss who would die first. Why? Because we had a construction business going full steam ahead, and we needed to make some major decisions about what we needed to do about it after one of us died Thankfully, all our children were grown and on their own.
However, he died that year and afterward life had to go on, no matter what. After his funeral, I would frequently visit his grave and recount our lives, how we made both good/bad choices and suffered through a lot of bad luck no matter how hard we worked. It's a funny thing how the bad choices/luck and their consequences stick in your mind like super-glue while the good times are pushed into the back of your mind, sometimes into infinity.
I had lived with the man for 46 years. I would miss him. Although I was a registered nurse, my whole life had revolved around him, our kids, and our construction business. The business absolutely consumed our lives. Now, what would I do with myself? As usual, fate took over and pushed me into an unknown chaotic future. Even though I was still considered terminal due to having cancer, I carried on as if I was going to live forever.
At that time, the stats on surviving pancreatic cancer was only 3% of victims who would survive over five years. Most people succumb within 3-9 months of being diagnosed with the disease. At this writing, I have survived almost 20 years by the grace of God.
Since I am still alive today, it is considered a MIRACLE. I am doing quite well thanks to God and some good doctors.
When my husband died, there was no time to worry about whether I was going to live or die or even to grieve for him. I was immediately faced with running our construction business with the aid of one of our sons who was a partner in the business. We had employees, and we had to produce construction projects for our men so that they could draw a paycheck. He was very smart when working in the field and heading up that end of the business; however, he did not want any part of handling the finances that kept the business functioning. I had spent most of my marriage helping my husband run his business, and It turned out to be a blessing that I was used to the financial end of the business.
Having always handled the finances with input from my husband, the financial end was now all on my shoulders. Some months before my husband died, our company that usually built commercial buildings, he had taken on another division installing underground cable for networks. This decision further complicated our lives.
Once again, fate dealt us a deadly blow. World-Com went belly up leaving us with a lot of expensive and useless equipment and put us out of the underground boring business. I think the stress of dealing with another problem of this magnitude hastened the death of my husband and was gradually shoving me closer to the pearly gates.
Although I have hung on through a multitude of stormy situations in my life, in my twilight years God has rewarded me with a good husband in a second marriage I married him thirteen years after my first husband died. As I write this article, the storms in my life have settled down to an occasional thunderstorm.
In this article, I have only used ONE example to show that you can NEVER GIVE UP. Many times, not always, even after fervently praying to God, He will not stop serious problems from happening, BUT He will guide and help you get through them. One thing for sure, I learned a lot of life lessons and it has made me a tougher/stronger person.
After I retired from nursing, and since I have had a chaotic but interesting life, I have begun to write books. Many, but certainly not all of my experiences of life can be found in my book.
ABSOLUTE PROOF THAT GOD REALLY EXISTS.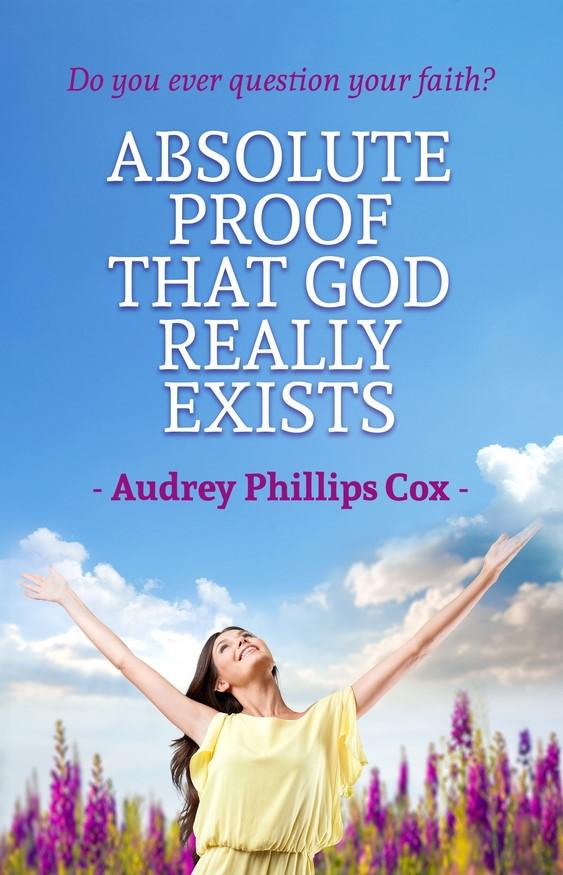 I wrote this book to encourage Christians who are dealing with difficult situations, to HANG IN THERE and NEVER GIVE UP.
All of my books can be found on my Amazon Page: www.amazon.com/author/apc-writer