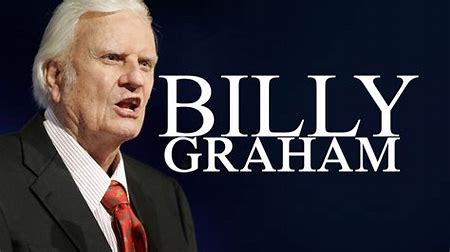 In Billy Graham's autobiography, he wrote: "I have often said that the first thing I am going to do when I get to Heaven is ask: 'Why me, Lord? Why did You choose a farm boy from North Carolina to preach to so many people, to have such a wonderful team of associates, and to have a part in what You were doing in the latter half of the 20th century?' "
So why did millions get saved during his crusades?.
Why was Billy Graham chosen to undertake enormous crusades for God? Was Billy's great sermons responsible for pulling thousands/millions out of the stands to commit their lives to God?
God favored Billy Graham and felt he was up to the task to conduct monumental crusades for Him. Billy went ahead of the Holy Spirit, prepared the ground, planted the seed, and watered it generously. When the crops needed harvesting, the Holy Spirit moved in and pulled thousands/millions out of the stands to go forward to commit their lives to God.
Answer: John 6:44 (KJV) - "No man can come to me, except the Father which hath sent me draw him: and I will raise him up at the last day." Matthew 22:14 (NIV) - "For many are invited, but few are chosen."
There were 13,000 in the stands at Madison Square Gardens in 1957 and this type of crusade was repeated many times over Billy Graham's lifetime.